ViaHero · May 4, 2018
Planning a trip to Japan? The adventure has only just begun! In addition to having a local plan a personalized trip for you, the following blogs provide tips on how to make the most of your time in Japan! Take a look and afterward, feel free to message us with any questions you have!
Want to make the most out of your trip? Tap into our network of local travel planners—Heroes—who build unique, locally-curated trip plans, designed just for you. Get started.
1. JR Pass Travel Blog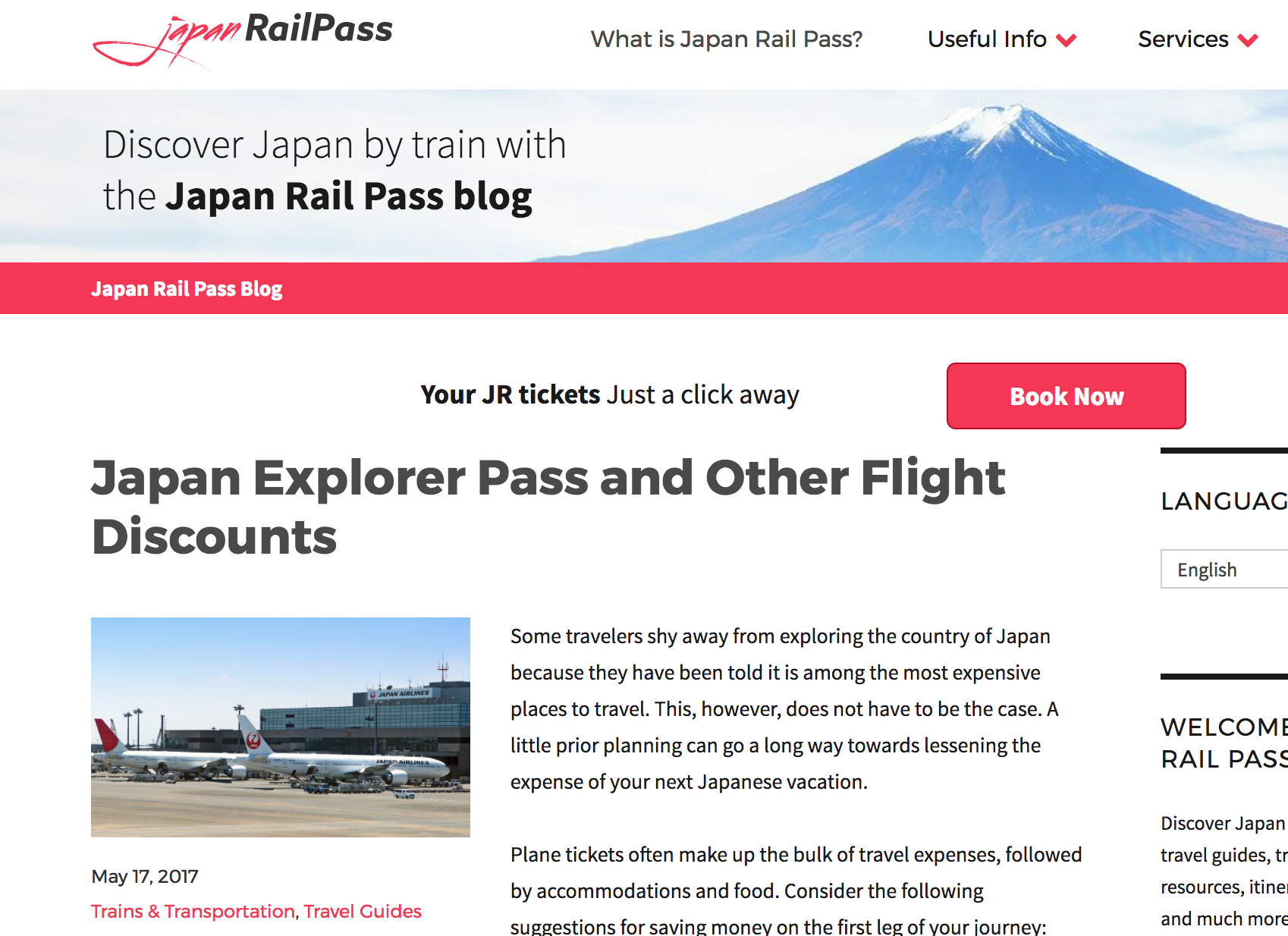 The famous JR Pass has a blog that stays up to date with useful information for visitors to Japan. Exploring topics like finding cheap airfare, and 'how to avoid rush hour,' the JR Pass Blog is a must read before your trip to Japan!
Popular Posts:
Best beaches in Japan for Summer 2017
Magical gardens you must visit in Japan
Kobe travel guide: Access, attractions and how to move around
2. Matcha Japan Travel Magazine

MATCHA magazine provides information for travelers to Japan, including sightseeing in Tokyo, delicious local cuisine, shopping, and accommodations.  The magazine has everything from information on local spots, to logistical information about getting to and around Japan.
Popular Posts:
Monkeying Around In Arashiyama – Beautiful Views And Activities
Tokyo's Railway Network Explained – Trains, Subway and Discount Passes
Japan's Outlying Islands – 5 Picturesque Spots On Sado Island, Niigata
Exploring Oji, The Town Of The Sacred Foxes
3. Travel Happy Japan Travel Blog

There is nothing like a travel blog written by locals! Travel Happy Japan is an up to date resource that provides useful information on everything from restaurants to attending sporting events in Japan.
Popular Posts:
Visit the 5 Great Sakura Trees of Japan This Springtime!
Spectacular Sumo Show in Ryogoku
Top 5 Places in Kyoto to Enjoy Cherry Blossom Viewing in One Day
4. Japan Travel Mate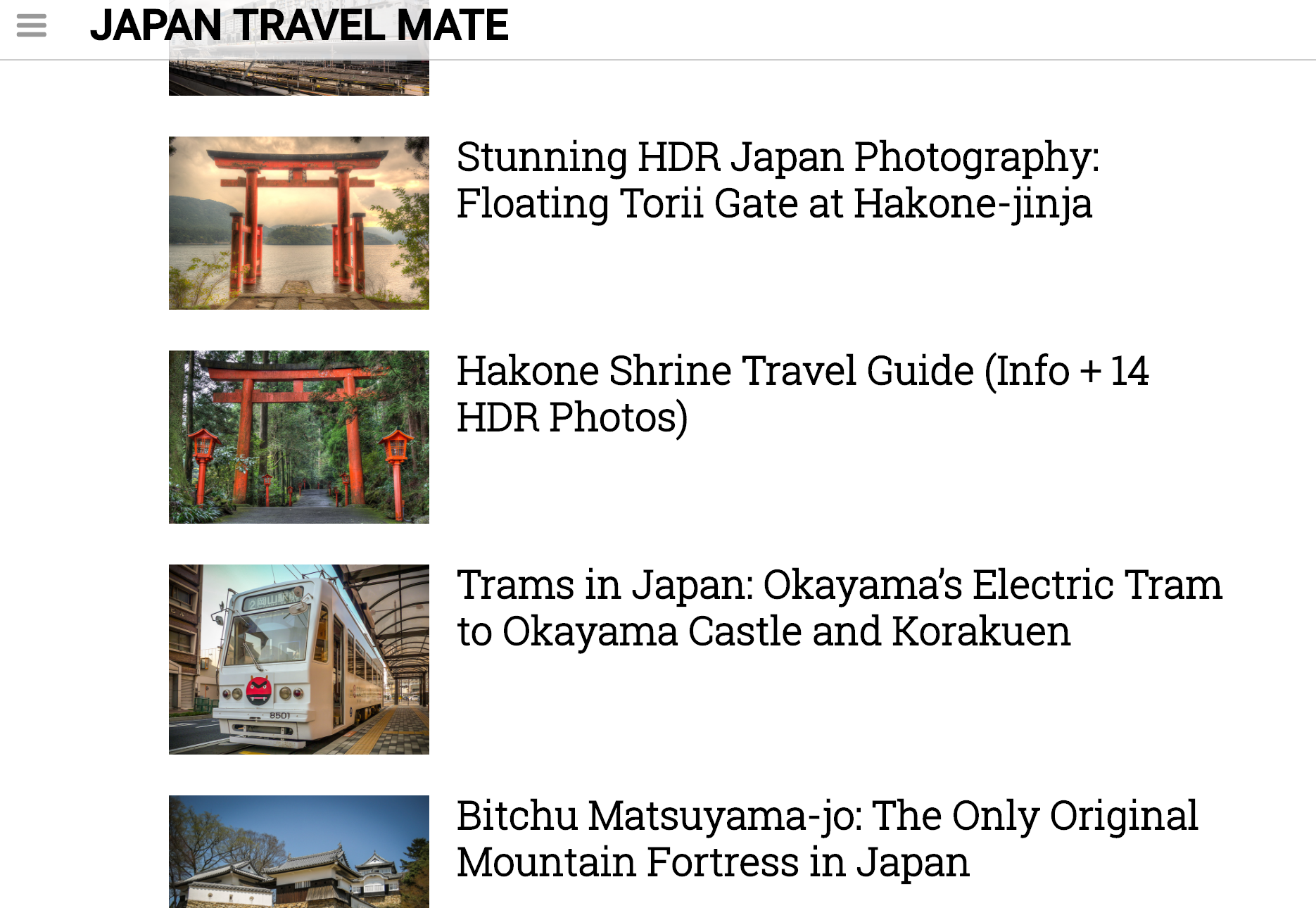 Japan Travel Mate – written by an English teacher living in Japan – is filled with interesting posts on unique topics about Japan. If you are wondering about Japanese vending machines, or tips for riding the bullet trail, then you need to check out Japan Travel Mate.
Popular Posts:
Nabe (Hot Pot) at an Expensive Japanese Izakaya
Unique Japanese Egg Vending Machine
Sweets & Snacks: Dotonbori's Glico Man Pretz
5. Asia Travel Bugs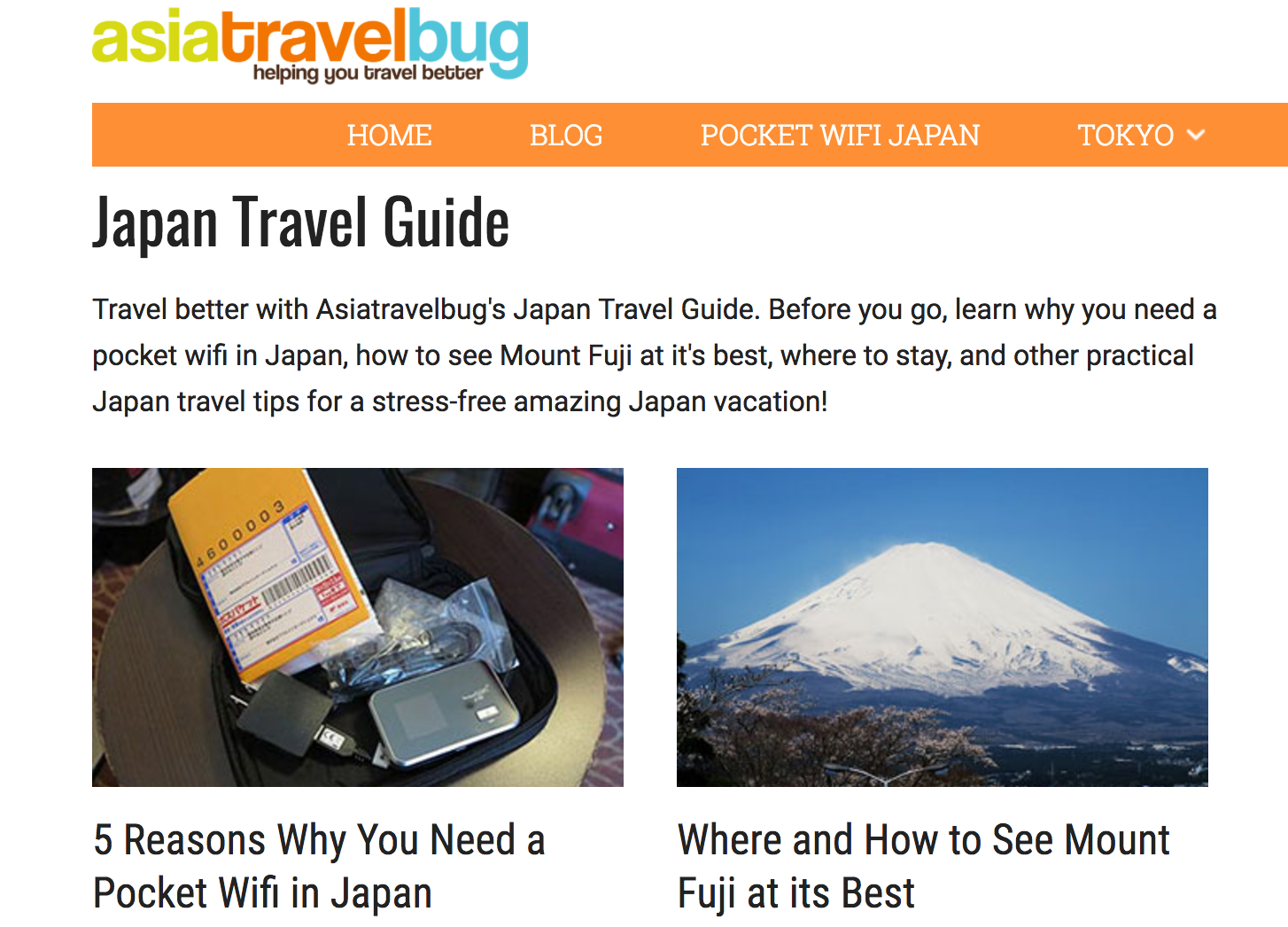 Asia Travel Bugs is written by Tiffy, who is a self-designated "travel planning freak" and "digital marketing ninja." She says that "traveling has kept her sane from all the hustles and bustles of corporate life." The site is helpful because it comes from the perspective of a traveler to Japan, but is filled with logistical information.  It is broken into sections for different locations.
Popular Posts:
5 Reasons Why You Need a Pocket Wifi in Japan
Tokyo Itinerary 7 Days
6. ViaHero Travel Blog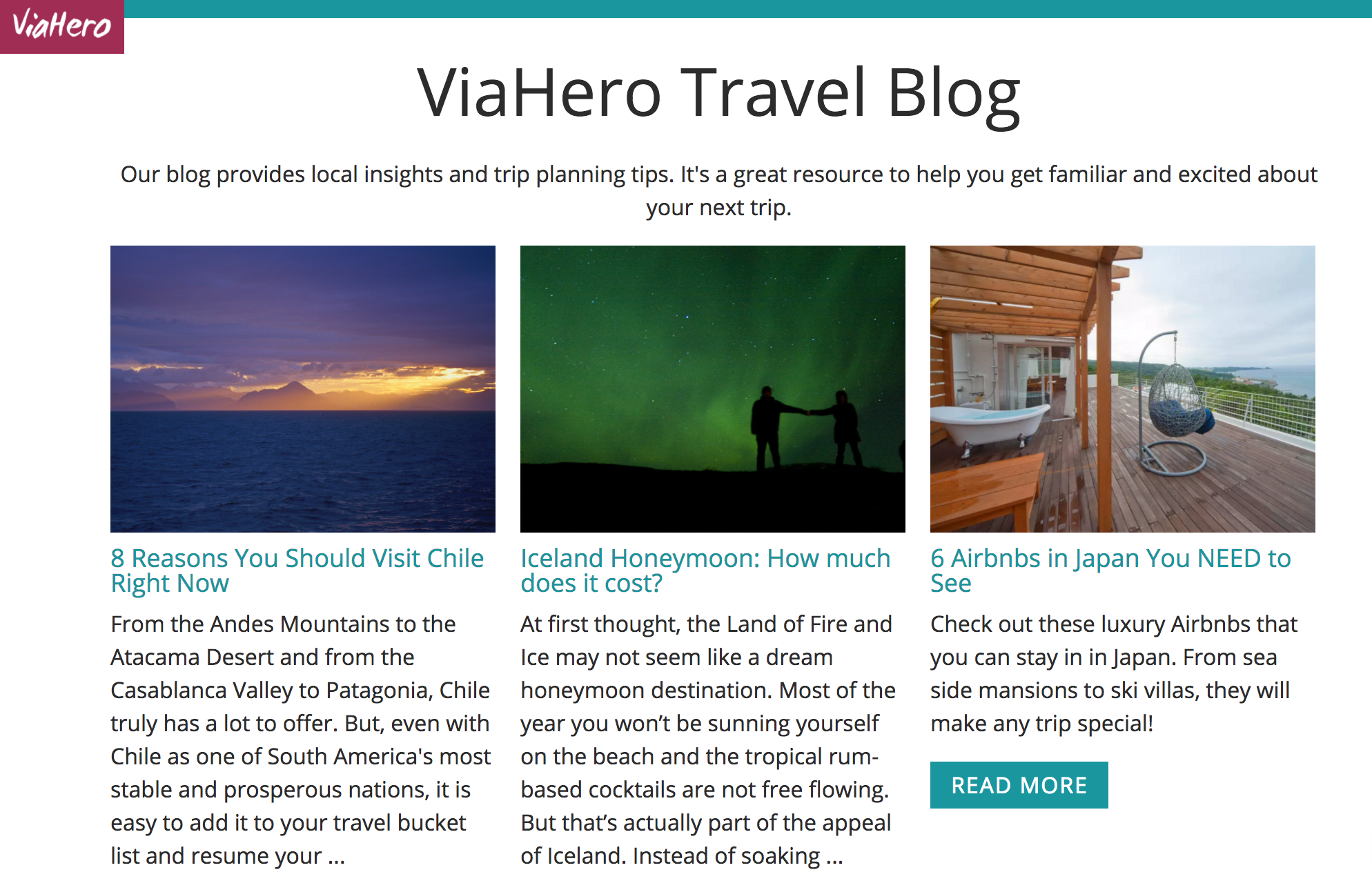 ViaHero works hard to help their travelers have the best trip possible! In addition to providing personalized trip itineraries (written by locals), the site stays up to date with blog posts and articles covering anything you need to know about visiting Japan!
Popular Posts:
Last Minute Travel to Japan Checklist
Must See Spots in Tokyo, Japan
Visa Info For Japan
7. Super Cheap Japan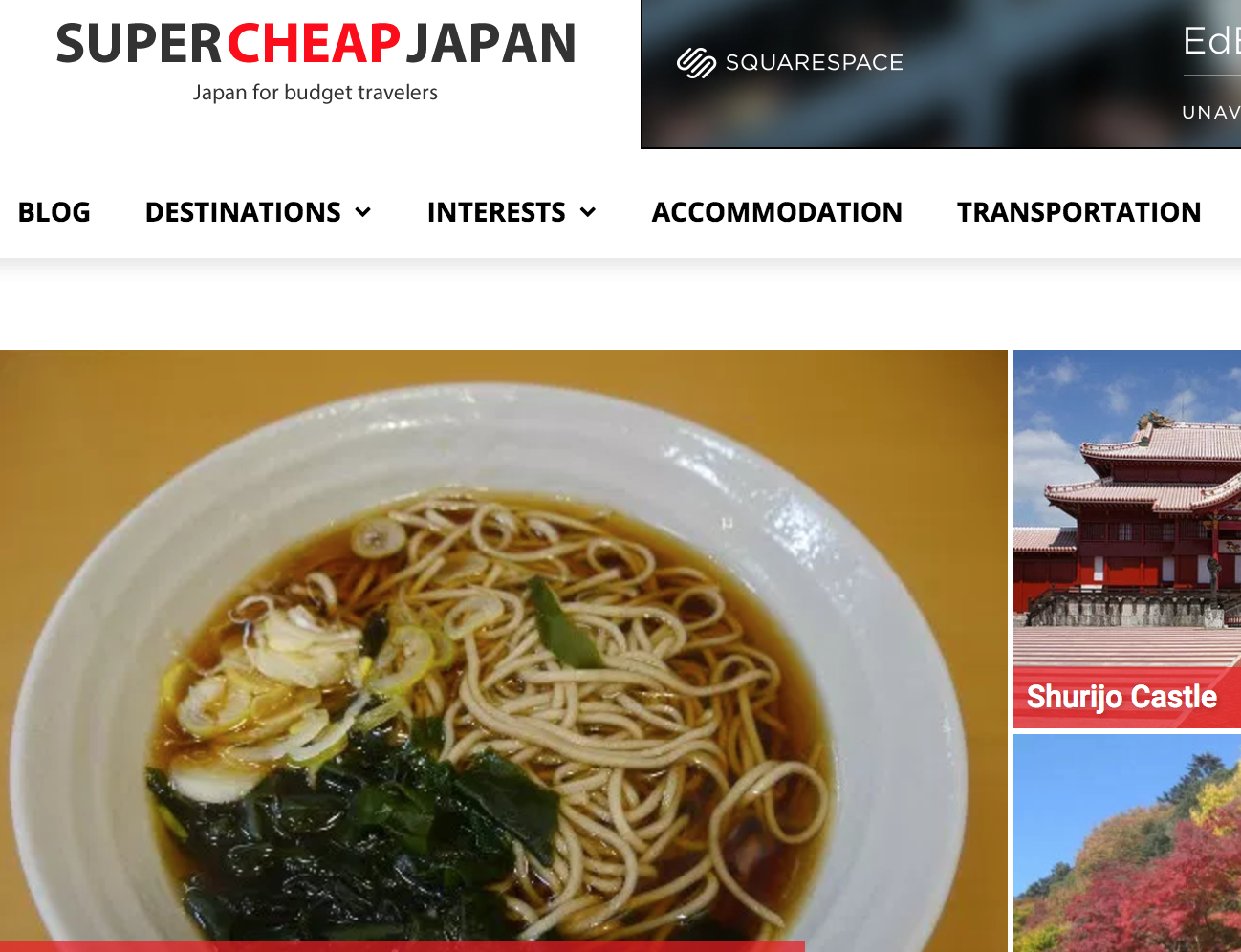 ViaHero Matt runs his own travel blog on all things Japan called "Super Cheap Japan." When he isn't planning trips for customers)! As his blog displays, Matt is an expert on guiding people around Japan. He knows how to experience as much as possible while spending as little as possible. Great blog for everyone visiting Japan!
Popular Posts:
Osaka
Soba and Udon – quick noodles for a few dollars
Once you're done checking out the travel blogs, feel free to message us or match with a local who can give you all the details for your vacatio n in Japan. And before your trip, make sure to check out:
Connect With a Local to Plan Your Trip

Japan Travel Tips

Off the Beaten Path in Japan

Japanese Visa Requirements

The Perfect 2 Weeks in Japan

Contact Us