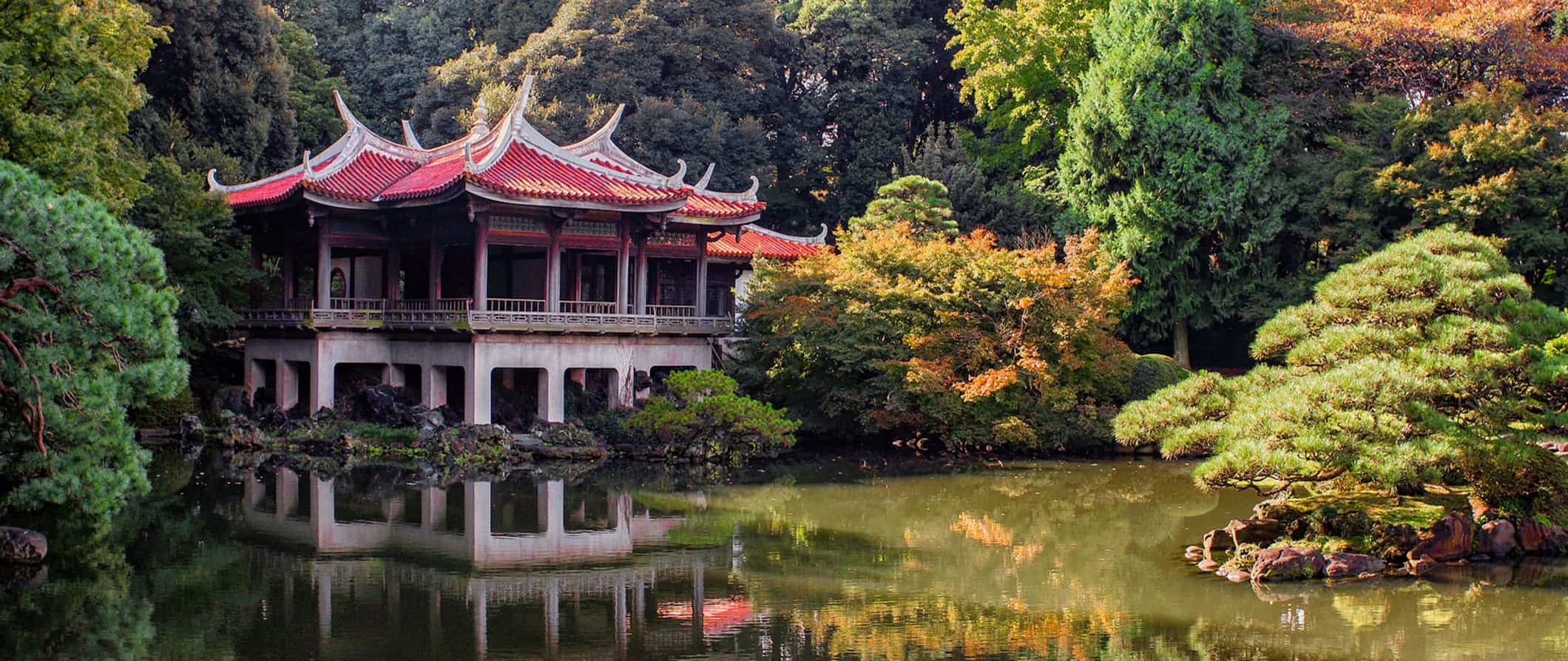 Though very expensive, Japan is one of the most amazing, beautiful, and friendly countries in the world. From bustling Tokyo and zen-like Kyoto all the way to laid-back Okinawa and wintery Hokkaido, Japan is a high-tech world mixed with the politeness and respect of their past. Honestly, I love Japan. It was a life-long dream to go there and it lived up to all my expectations. Japan has mouth-watering food, majestic temples and shrines, zen gardens, lush national parks, and a rich historic culture. It's a wonderful place and, while it may be an expensive country to visit, there are plenty of ways to make this country affordable. Don't get scared off by the prices or the language barrier. You won't regret your visit here – it's one of the most amazing countries in the world. Let this travel guide help you plan an affordable trip to Japan!
1. Explore Tokyo
Tokyo is one of the best places in the world: shrines, palaces, temples, cherry, hip clubs, bars, people, and fashion stores – Tokyo is a fast placed, futuristic city. Don't rush it! It's everything you expect and more!
2. Take a trip to Kyoto
The city of beautiful temples and Japanese gardens, Kyoto is one of the top destinations in Japan. It retains much of the traditional Japanese lifestyle and is a good juxtaposition to fast-paced and high-tech Tokyo. By far my favorite place in the country, see as many temples as possible and don't skip the epic bamboo forest!
3. Make a humbling visit to Hiroshima
Visit the bomb memorial and learn about one of the most controversial events of human history – the dropping of the nuclear bomb on Hiroshima. It's a tragic past but seeing how the city has thrived gives you hope for the future.
4. Climb Mount Fuji
This 3776m foot tall mountain is located near Tokyo, and it makes for a worthy climb. During the day it is often covered in fog and clouds so ascents tend to happen early in the morning or overnight. The lack of sleep is worth the jaw-dropping sunrise. Keep in mind the climbing season is short, from early in July to mid-September.
5. Visit Sapporo
The gateway to Japan's northern island of Hokkaido, this city is famous for its surrounding mountains, thermal baths, and ski resorts. Hugely popular in the winter for its winter games, be sure to check our nearby Otaru for uni, squid, and famous seafood!
Other Things to See and Do
(Click the title to expand the text)
1. Visit the Tsukiji fish market
Tokyo's fish market. This market starts bright and early at 4am and you can see the frenzied buying and selling of the world's largest tuna market. Eat just-caught sushi for breakfast and marvel at the frenzied atmosphere. There's nothing like it in the world, so this a must-see while you're visiting Japan!