Tokyo Itinerary 7 Days
This Tokyo itinerary should be perfect for travelers who will be in Tokyo for 7 days. For 3 days, 4 days, 5 days or 6 days trip, just cherry-pick on what you want to do from this 7 day Tokyo itinerary. I was fortunate enough to visit Tokyo 4 times on 4 separate trips, during spring, early summer and autumn. Each season is beautiful but my favorite is spring time. I was totally blown away by the beauty of Tokyo's cherry blossoms! If your schedule is flexible, I strongly suggest you to visit Japan during cherry blossoms typically between the last week of March up to the first week of April. The cherry blossoms period really takes the beauty of Tokyo to the next level and is highly worthy of the premium "peak season" price tag.
For first time visitors to Japan, I have to warn you that Japan is very addictive! You will always find something interesting to do when you return regardless of the season. This Tokyo itinerary is actually a combination of my previous trips. There are countless of things to in Tokyo and it is best to spend a full week to fully appreciate the beauty of the city. I shall be posting a more detailed itinerary per activity in this Tokyo travel blog in my succeeding blog posts.
How to Maximize This Tokyo Itinerary 
With over 100 different train/subway lines spanning across the 20+ district wards in Tokyo, navigating around the city can be quite overwhelming especially for first timers. But don't worry! I'm sharing with you some of my Tokyo travel tips on how you can avoid getting lost and how you can maximize your precious vacation time.
Rent a pocket wifi so you can access Google Maps while on the go. In Japan, free wifi is hard to find and Google Maps can only be accessed when you're online. Subways and trains in Tokyo are highly sophisticated and you will need real-time train schedule most of the time to get on the right train. During my first trip to Japan, I made a huge mistake of not booking a pocket wifi which led me to get lost in back alleys without street names. I also missed a number of destinations in my itinerary as a result. Since then, I've always pre-booked my pocket wifi before arriving in Japan and have never looked back. I've personally used Pupuru Pocket Wifi in my past 5 trips and can highly recommend them for their consistent reliable service and for their blazing fast wifi speed. Learn 5 reasons why you need a pocket wifi in Japan in this blog post. Check out rates and book your Pupuru pocket wifi here.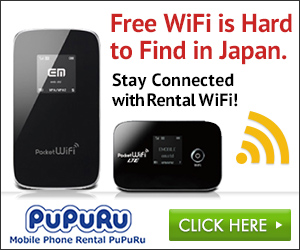 Get a Suica reloadable transport card and load up for seamless commute. Buying individual train tickets for your everyday commute in Tokyo can a huge time waster. Save time with a Suica card which you can use from subways, trains to buses. You can even use your Suica card to buy groceries from convenience stores.
Check if your hotel is located in a strategic location. By picking a highly convenient hotel in prime locations in Tokyo like Shinjuku or Ginza, you will not only save some money from transport expenses but you will save a lot of time! Less commute time means more time to explore the beauty of Japan. 🙂 Check out Asiatravelbug's Where to Stay in Tokyo Guide to learn the best areas to stay in Tokyo and recommended hotels for tourists.
Tokyo Itinerary Day 1: Airport Arrival, Airport Transfer and Hotel Check-In
Transferred from Haneda Airport to Shinjuku using Airport Limousine Bus.
Checked in at Hotel Sunroute Plaza Shinjuku. This hotel sits on an unbeatable location in Shinjuku with spacious standard rooms for Japanese standards. Hotel Sunroute Plaza Shinjuku is highly recommended by Asiatravelbug. I will definitely stay here again when I return to Tokyo if rooms are available. This hotel is highly popular and it's common for all of their rooms to get sold out, so book early! Standard twin rooms start at USD 200/night while economy rooms start at USD 150/night. Check out live rates of Hotel Sunroute Plaza Shinjuku in Agoda and Booking.com.


Spacious Standard Twin Room at Hotel Sunroute Plaza Shinjuku

Went to Chidorigafuchi and Yasukini Shrine for "hanami" cherry blossom viewing. Had a simple yet unforgettable yakitori dinner under an illuminated cherry blossom tree. For visitors arriving during the non-cherry blossom season, I suggest for you to use this time to purchase a Suica or Pasmo rechargeable transport card and get yourself familiarized with the area within your hotel's vicinity. You can also use this time to explore the bustling nightlife in Shinjuku or Ginza as an alternative to Chidorigafuchi and Yasukuni Shrine.
Tokyo Itinerary Day 2: Tokyo Park and Temple Hopping – Shinjuku, Asakusa, Ueno
Purchased Hakone Free Pass from Odakyu Sightseeing Center at Shinjuku Station West Exit.
Had a sushi picnic in Shinjuku Gyoen Park under cherry blossom trees.


Hanami Picnic in Shinjuku Gyoen National Park

Strolled around Sumida Park overlooking Sumida River and Tokyo Skytree.
Walked around charming Tokyo's old neighborhood Asakusa. Saw locals praying in Sensoji Temple. Shopped for souvenirs and bought Japanese snacks while strolling along Nakamise shopping street. Didn't try the human powered rickshawsbut was able to get some good photo snaps.
Went to Ueno Park for cherry blossom viewing and dinner. Even without cherry blossoms, Ueno Park is still worth to see. This park is the biggest and most popular public park in Tokyo.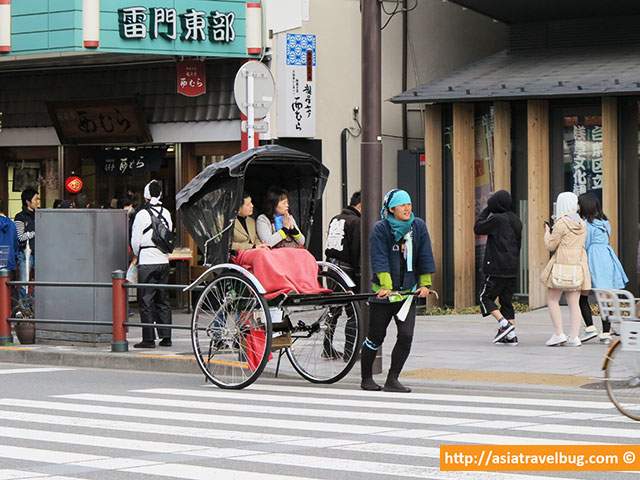 Tokyo Itinerary Day 3: Mount Fuji and Hakone Day Trip from Tokyo
 Took a bus from Shinjuku Station to Gotemba Bus Interchange. Saw Mount Fuji several times on the bus while on the way to Gotemba.
Went to Gotemba Peace Park aka Heiwa Park and had magnificent views of Mount Fuji and cherry blossoms.


Mount Fuji View from Heiwa Park in Gotemba During Spring

Stopped by Gotemba Premium Outlets to see Mount Fuji again.


Mount Fuji View Behind the Gap Store in Gotemba Premium Outlets

Another Mount Fuji View from Gotemba Premium Outlets

Picked out a random restaurant for lunch near Gora Station which ended up to be a very great choice! Had some mouth-watering tempura.
Used Hakone Free Pass for the Hakone Cable Car (tram ride), Hakone Ropeway (cable car) and Lake Ashi pirate ship cruise. Enjoyed eating the creamiest strawberries in Owakudani while overlooking Mount Fuji.
Returned to Shinjuku from Odawara Station via regular train. This is a very long 2-hour ride but I enjoyed people watching inside the train during rush hour. My pocket wifi connection helped me kill time.